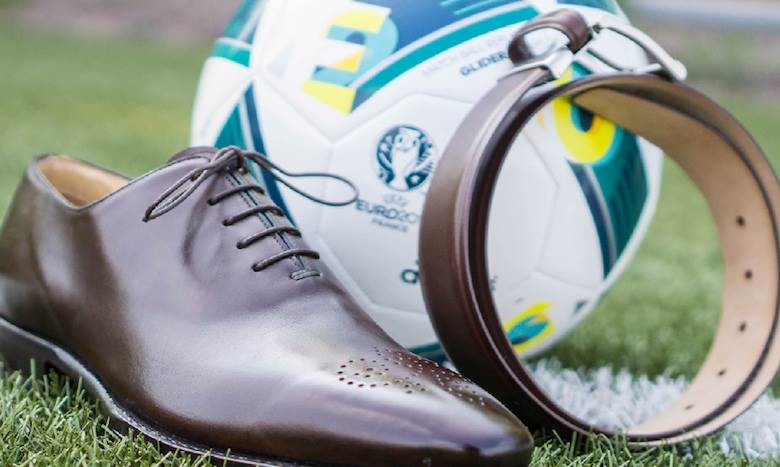 Swedish footwear brand Italgente, which offers high-end Italian handmade men's shoes to discerning consumers in its home country, has won the the right to supply formal footwear to Sweden's national football team for the 2016 European Championship.
Italgente will supply each member of the Sweden squad with a pair of its Venezia Caffe Oxfords, which the players will wear with suits for formal occasions at the competition. France is hosting the championship, which kicks off on June 9. Sweden's first match is against the Republic of Ireland in Paris on June 13.
To celebrate the occasion, Italgente ran two special trunk shows in Malmö and Stockholm at the end of May and was able to offer its customers the chance to win tickets for two of Sweden's warm-up matches. This is the second time the brand has won the right to supply the national team: it also provided formal shoes for the squad at the 2012 European Championship in Poland and Ukraine.
All of Italgente's shoes are handmade in Montegranaro in Italy's most famous footwear-making region, Le Marche. The Venezia model uses calf leather, which Italgente sources from either the Tannerie d'Annonay in France or from Ilcea in Italy.